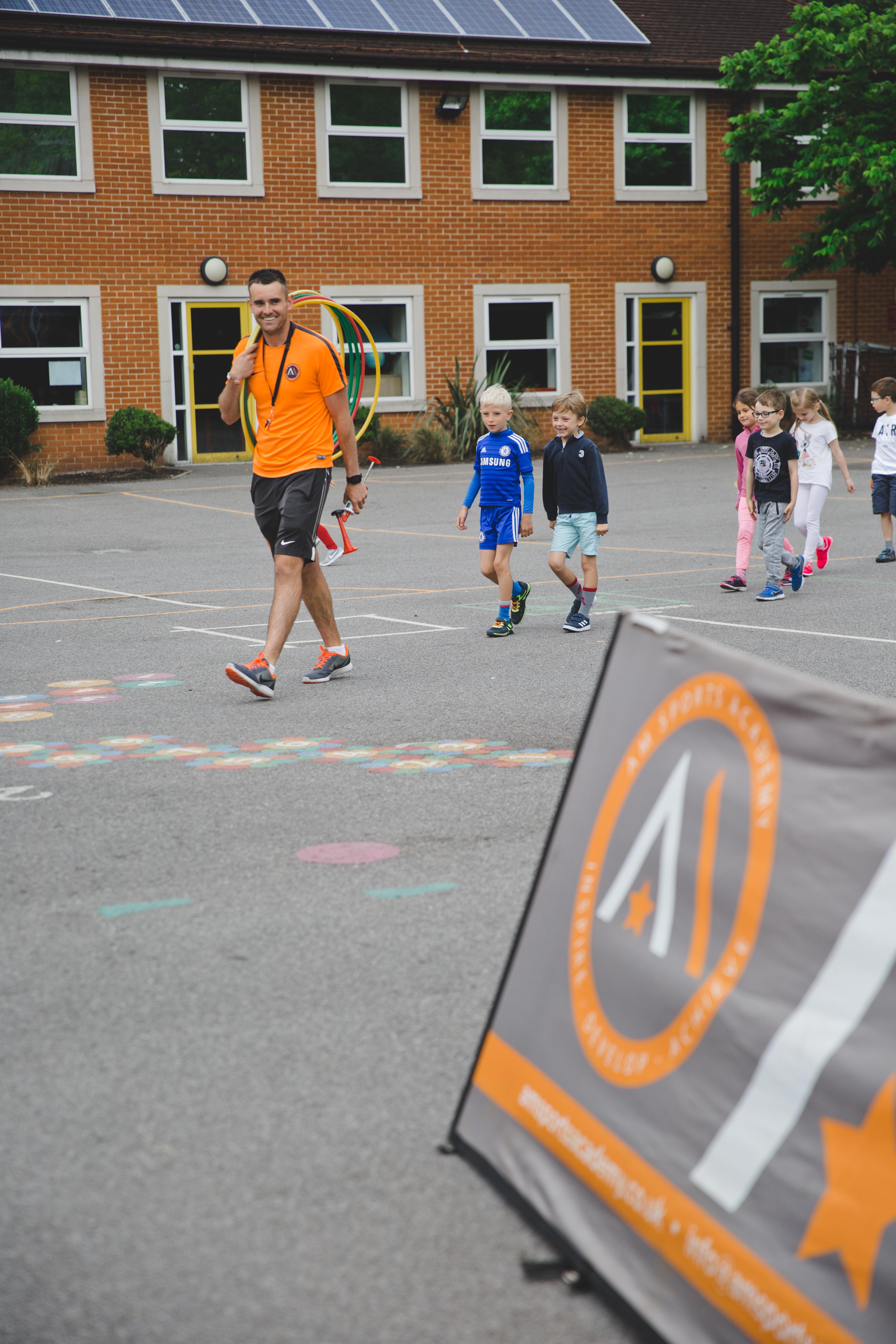 Paying with Childcare Vouchers
Vouchers are accepted for Wimbledon Park Primary School and Floreat Wandsworth sites ONLY
ONLY choose Paying with Childcare vouchers if you can cover the WHOLE amount due.
Book online as normal but answer the registration questions about CV, enter Coupon Code: CHILDCARE into the box and click "apply" to reduce the total in the basket to £0, then scroll down and click "Complete Order" to finish the booking.
Set up AM Sports Academy as a recipient with your Childcare Voucher Provider.
If you need help calculating the amount owed then please email finance@amsportsacademy.co.uk
Make a payment via your Childcare Voucher provider in favour of AM Sports Academy for the full amount as soon as you have made your booking
IMPORTANT: Use your Child's name as reference and if possible include more details like Summer Camp Wk1 or Y4 Football Aut18 or the order number
FLOREAT CODES: The Floreat site is registered with providers so please use the correct account code for the venue you are using ie WPPS or Floreat
List of Childcare Providers we are registered with and Account Codes:
Apple Childcare Vouchers: WPPS- CA00011335 or SW19 8EJ / Floreat – CA00011334 or SW18 4EQ
Care-4: WPPS – 38068424 / Floreat – 86610271
Computershare: WPPS -0022376199 / Floreat – 

0025786679

Edenred/Accor: WPPS – P21014439 / Floreat – P21197731
Co-op: WPPS -85112042 / Floreat – 85118119
Sodexo – carer id: 842628 plus SW19 8EJ / Floreat -carer id: 891746 plus SW18 4EQ
Fideliti: WPPS – AMS001C / Floreat – AMS002C
BusyBee Benefits – search for "AM Sports Academy". Parent please nominate us if using Floreat so we can set up account
Employers for Childcare – search for "AM Sports Academy"
Kiddivouchers – search for "AM Sports Academy"
Enjoy Benefits – link using venue postcode SW19 8EJ
RG Childcare: WPPS – 47201967396 / Floreat: 27708500281
Happy People/PES – WPPS Acc no 05839 or search AM Sports Academy/SW19 8EJ
Faircare – WPPS – AMSP0818
If your provider if not on the list then email finance@amsportsacademy.co.uk and we will register with them.
PLEASE NOTE: Payments made via Childcare Vouchers cannot be refunded but if cancellations are made then the appropriate amount will be kept by AM Sports Academy as a virtual credit and the amount can be applied against any future purchases leaving only any balance to pay if applicable. Stella at finance@amsportsacademy.co.uk will liaise with you further regarding this process as and when necessary.