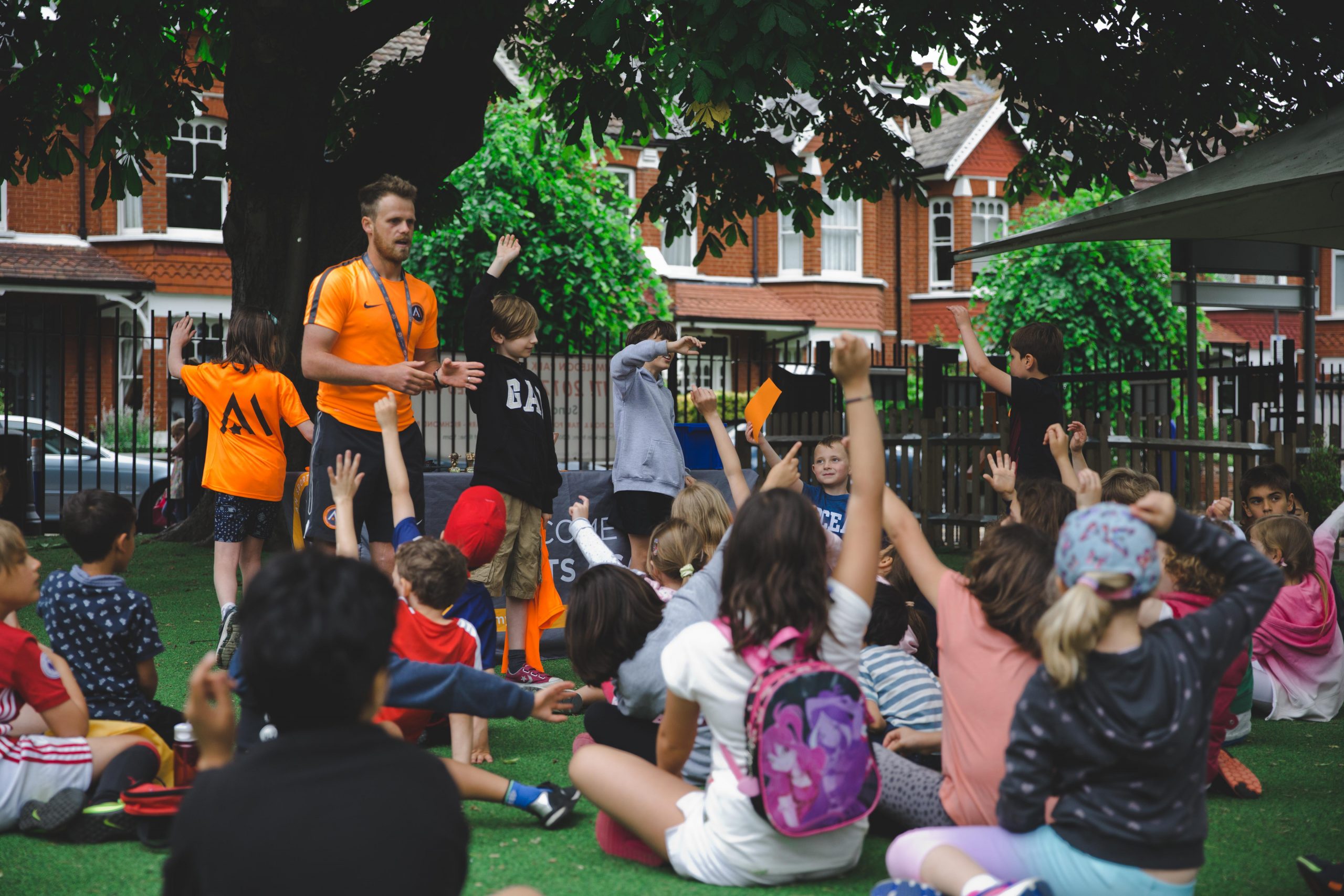 Multi-Sports Camps
SUMMER Holidays 22 Dates at WPPS and Floreat:
WEEK 1 – (25th July – WPPS only), 26th, 27th, 28th, 29th July
WEEK 2 – 1st, 2nd, 3rd, 4th, 5th Aug
WEEK 3 – 8th, 9th, 10th, 11th, 12th Aug
WEEK 4 – 15th, 16th, 17th, 18th, 19th Aug
WEEK 5 – 22nd, 23rd, 24th, 25th, 26th Aug
WEEK 6 – 30th, 31st Aug (1st, 2nd Sept INSETS at WPPS only – children from all schools welcome)
******SCROLL TO THE BOTTOM FOR BOOKING BUTTONS*****
---
AM Sports Academy deliver Multi Sports Holiday Camps for children aged 4-12 at Wimbledon Park Primary and Floreat Wandsworth Primary, which take place during school holidays and closures.
Venues:
Wimbledon Park Primary School – Havana Road, SW19 8EJ
Floreat Wandsworth Primary School – 305 Garratt Lane, SW18 4EQ
Earlsfield Primary School – Tranmere Road, SW18 3QQ
You may choose whichever venue suits you best and your child does not need to attend the host school to participate.
---
Important booking notes:
PLEASE USE YOUR CHILD"S CURRENT SCHOOL YEAR 2021/22
Accounts are created during the registration process so cannot be set up ahead of time
If you have registered before then you can log in and the system will remember some of your details. Make sure they are correct and amend anything that has changed since last time.
Use the correct email address you have used before to log in so you do not create a new account
Minimum age is 4 years at time of camp due to Ofsted regulations – no exceptions
If you have a CREDIT on your Active account a tick box will appear at checkout to prompt you to tell the system to assign it to your new booking. Ensure you tick the box to use it as the amount will NOT come off the total automatically.
If paying by Childcare vouchers or Tax Free Childcare use the coupon codes CHILDCARE or TAXFREE respectively then make payment via your provider.
If you have a CREDIT in Childcare or Tax Free Vouchers please deduct the amount from your payment. Any queries re amount etc email [email protected]
---
Sports Maps:
These plans detail what your child will be doing during camp and are set out by day and group type. They will be available on our website, Facebook page and on the registration desk at the beginning of each week or camp period to see which sports are on offer.
SUMMER CAMPS 2022 at WPPS and FLOREAT
---
Camp Groups:
Children will be put into daily groups with coaches grouping children by age and trying where possible to keep friends together. Age groups are as follows:
Crocodiles 4/5 years
Sharks 5/6/7 years
Rhinos (WPPS only) 6/7/8
Eagles 8+
Age Guidelines:
The minimum age for attending a camp is 4 years old. Due to changes in our Ofsted registration 3 year olds can not be accepted.
We can accept Year 7 children who are 11 or 12 years. Just select Year 7 from the list their date of birth as normal.
---
Pricing & Discounts :
A full day is £43.50 (inc VAT) for a 7 hour 9.30am – 4.30pm session
Summer Camps ONLY:
10% Multi Child Discount – When booking 2 or more children a 10% discount will be automatically applied to the full day camp cost for each additional child in the order (first child pays full price then all additional children have 10% discount applied). Discounts do not apply to extra hours or merchandise.
---
Camp Times:
Early drop off is 8.30am and late pick up is at 5.30pm charged at £6.50 for each extra hour
Questions? If you have any questions at all please email us at [email protected]